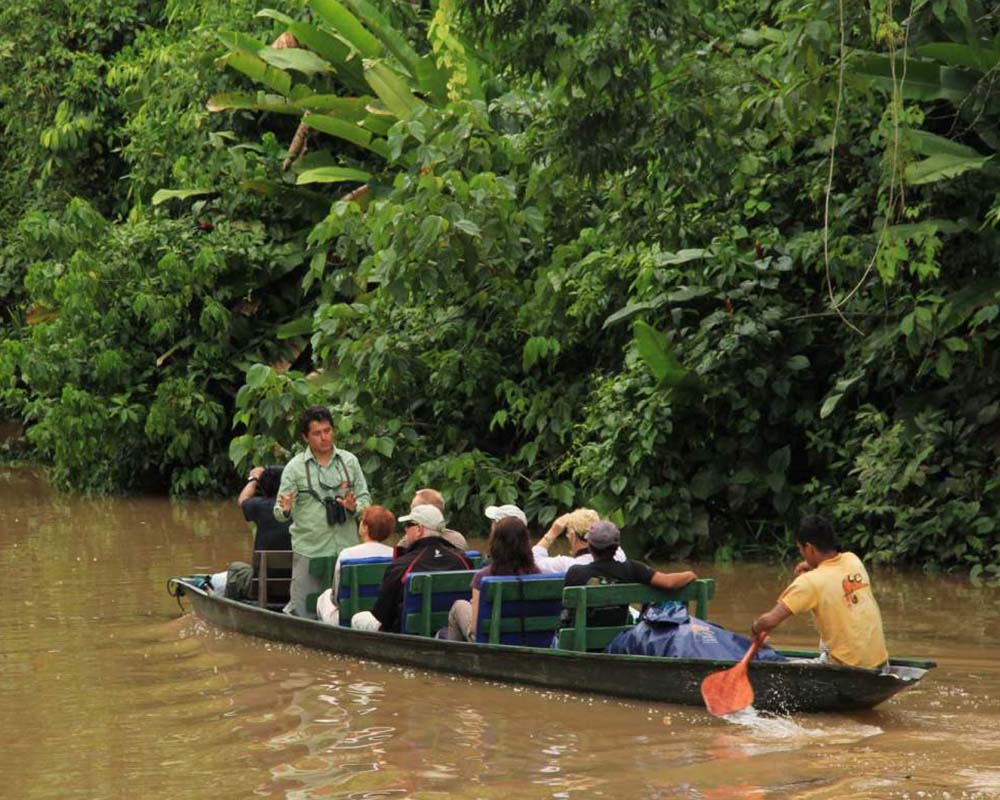 Early morning breakfast. Afterwards prepare your gear: boots, camera, mosquito repellent, raincoat to begin the adventure! Board a canoe and start your journey downstream through the enchanted Amazon Jungle along the imposing Napo River. Arrive to the Town of Misahualli where we make a short stop to check our papers with local Marina, so don't forget your passport. Continuing our canoe-trip we arrive to the majestic Arajuno River to visit Animal Rescue Centre "AmaZOOnico" which is specialized in the rescue of wild animals for specie conservation and reintegration into the wild. In here we will observe a great variety of species such as: toucans, colorful parrots, snakes, monkeys, jaguars, capybaras and much more.
Afterwards, we will enjoy a delicious picnic-style lunch by the river shore. We'll have the opportunity to swim in the river or just resting peacefully surrounded by a wonderful natural atmosphere.
Head back to the Lodge, but first we will visit a Quichua family and learn about their millenary culture and traditions such as gold rinse in the river shoreline, traditional pottery making, making of typical drink "chicha" made of yuca (a traditional Ecuadorian manioc), and the use of the "serbatana" (blowpipe for hunting use). After this amazing encounter with Quichua culture, we return to the Lodge by foot over secondary jungle pads; enjoy a snack and refreshing natural juice. At night, after dinner, gather around the fireplace to share our day's experiences.